Request: Ochheuteal Beach
Thank you for your interest in Ochheuteal Beach.Please fill in your details below
and we will contact you by phone or email within 24 to 48 hours with a tailor-made price & itinerary proposal.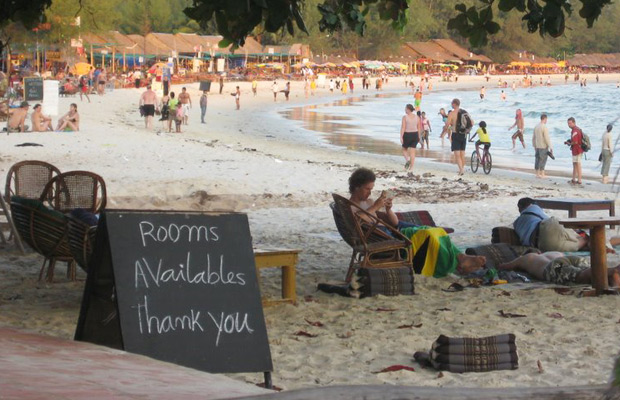 Ochheuteal Beach
Travel Location: Sihanoukville
Ochheuteal Beach, known as UNTAC Beach in the early 1990s and it is now the most popular in Sihanoukville, offering the full spectrum of beach venues from upscale hotels and dining to laid-back budget beach bars and bungalows.
It may be difficult to pronounce, but the name certainly hasn't put people off the longest and most popular beach in Sihanoukville. Many actually know Ochheuteal beach as Serendipity, which actually refers to the western patch of sand.